Fatima Perez Finds Every Moment in Manufacturing Unique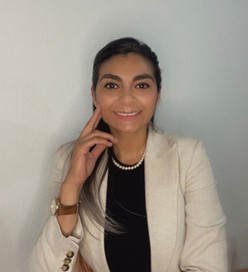 Fatima Perez, Automation Consultant for Festo Mexico, finds every day in automation and manufacturing different and every moment unique. "I love what I do and the family feeling among my colleagues," she said. Perez desires to positively impact the world through excellence in leadership and creativity. She drives herself to learn and grow every day.
Perez has an undergraduate degree in industrial engineering and a master's in finance. She is currently earning a diploma in leadership. "I knew that a degree in industrial engineering would provide me with the opportunity to innovate manufacturing processes and activities," Perez said. "Applying technology in new ways can solve a host of important challenges not only for the companies involved but also for society. My colleagues and I witness nearly every day the benefits we provide machine builders, manufacturers, and ultimately consumers."
Festo has proved to be a welcoming environment. "At Festo, I have the opportunity to create, to innovate, and to propose technology solutions," Perez said. "I work with many wonderful people who have contributed to my personal and professional development." Perez's responsibilities with machine builders and end users cover a range of industries, from food and beverage to most recently electric light assembly. "Our team pulls together powerful return on investment (ROI) data on Festo's new generation of electric automation," she said. "For example, the Festo Simplified Motion Series of integrated drives, motors, and actuators is economical, saves energy compared to pneumatics, offers fast, easy setup, and provides actionable performance data.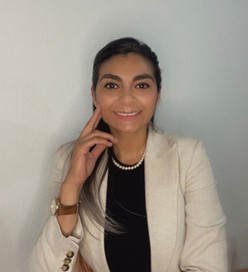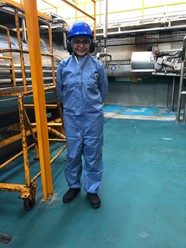 "The Festo Handling Guide Online engineering productivity tool shortens an industry standard two-week design process for Cartesian robots down to 20 minutes. Its savings in engineering overhead are extraordinary as is the impact on faster time to market. A new range of Festo compact multi-protocol servo drives allows one drive to serve multiple communications protocols and reduce learning curve and inventory requirements. Field support is easier compared to having a different servo drive for each control architecture. Many of our customers do not realize that Festo is just as much a leader in electric motion as it is in pneumatics."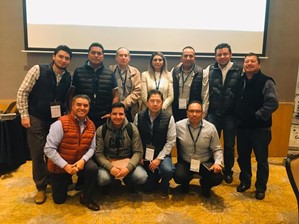 Perez enjoys working with engineers and production teams. "My fascination with collaborating with customers to develop innovative solutions never fades," she said. "Even if women are still in the minority in the areas of STEM and manufacturing, it doesn't mean we are not respected and valued. I've never felt I had to change my personality to be listened to. People accept me for who I am and what I can contribute."