Electric Automation Optimizes Modern Palletizing Systems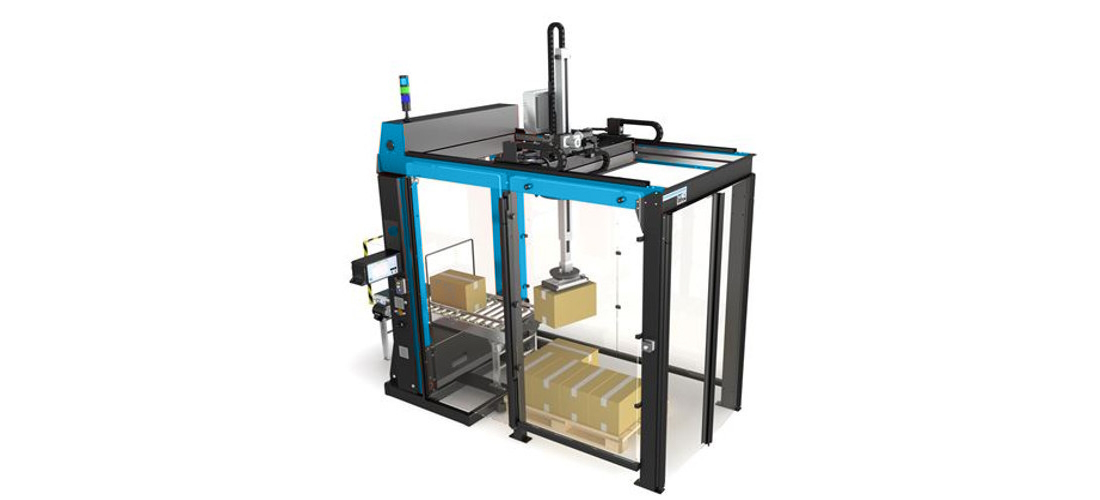 Palletizing systems have relied on pneumatic actuators to organize products for decades, with unloading and placing functions generally performed by articulated robots or electromechanical gantries with servo motors. Today, thanks to innovations in electric automation (EA), there are many opportunities to upgrade palletizing functions. Let's see what they are:
Opportunities for Improvement
While still useful, articulated robots aren't as cost-effective as Cartesian gantries when handling a small load over a long reach or a heavy load over a short distance. And to handle even heavier loads, some gantries may need Z-axis reinforcement to maintain rigidity. When escalating production and throughput, the increase in velocity and acceleration to maximize pick-and-place rates can reduce accuracy.
Electric Automation Solutions
While some expensive palletizing systems are built around articulated arm robots, consider gantry robots for a more cost-effective solution. Gantries typically outperform articulated arm robots in cost-efficiency when lifting heavier cases. The optimized cantilever axis gantry, the Festo ELCC, for example, is well suited for payloads up to 100 kilograms and has a strong slide, broad toothed belt and up to two meters of stroke distance. Thanks to impressive performance data, the ELCC can dynamically load a pallet with precision, efficiency and without post-pulse oscillations or vibrations.
A heavyweight gantry, the EHMH, combines high rigidity and positioning accuracy, while its rack and pinion technology ensures highly dynamic movement of payloads up to 200 kilograms. It also has a stroke length up to 2,500 millimeters.
Our Cartesian gantries come in a range of sizes depending on payload requirements. If you still can't find what you're looking for, you can use the Handling Guide Online. With this tool, you can configure a two- or three-axis Cartesian system to match your project specifications — making the difference between over- or under-engineered handling systems. For all our gantry systems, the CPX-E control system with CMMT-AS servo drives provides seamless interpolation and motion control. For overall process control, a single CPX-E can manage multiple synchronized gantries while communicating with third-party PLCs. The compact size of the CPX-E makes it an ideal alternative to the larger controllers required to manage multiple articulated robots.
To learn more about how to upgrade your case packer designs, visit our landing page.