How to Keep Your Machines from Going Down the Tubes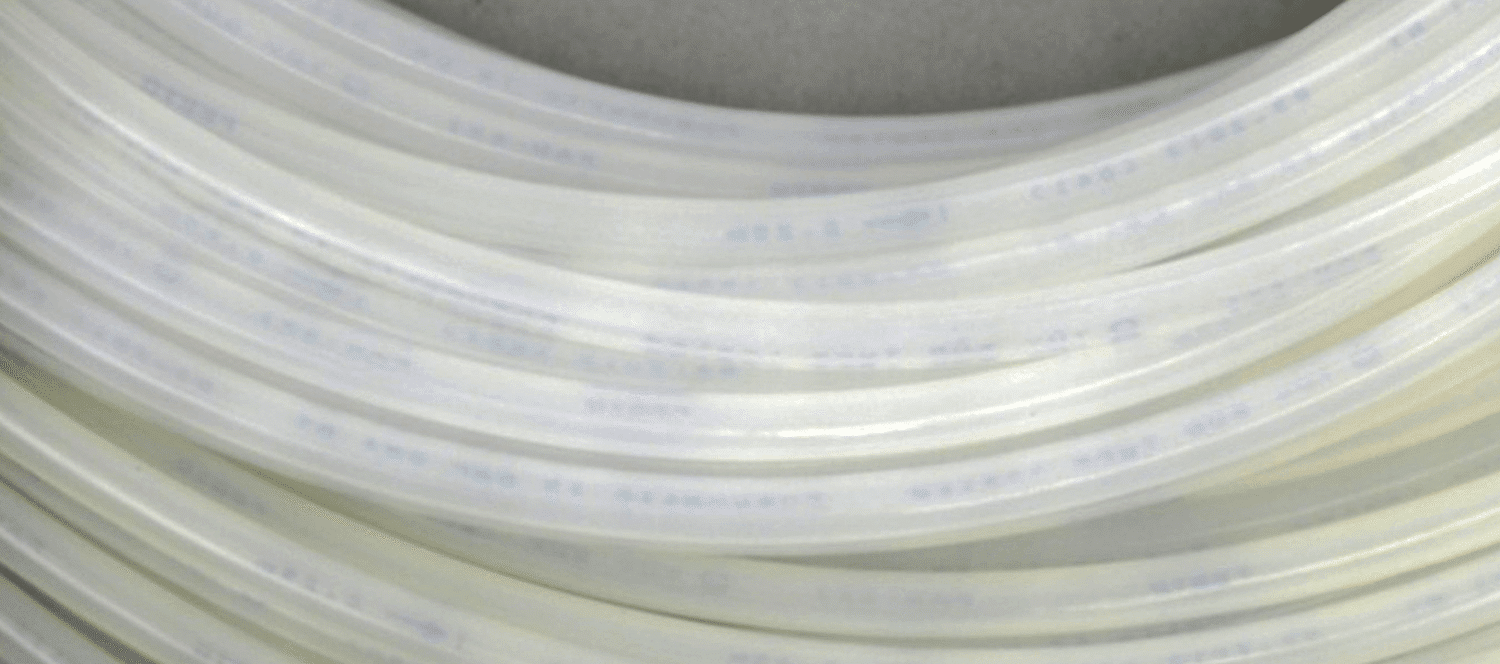 Most of the time, tubing failure causes downtime for the equipment the tubing's attached to—leading to costly production losses, as well as extensive engineering effort to find and correct the cause of failure. Given what's at stake, it's important to ask the right questions about your machine's surroundings during the initial design process. Understanding both the obvious and less obvious conditions your tubing will be exposed to will enable you to make the right choice in polymer—whether polyurethane (PU), polyamide (PA), polyethylene (PE), among others.
In a new white paper, we explore several common causes of tubing failure—many of which can be easily overlooked during the design process. These include:
Hydrolysis—In general, it's important to ensure the tubing you use incorporates additives that resist UV radiation or hydrolysis.
Degradation due to UV rays—High-energy radiation, whether ultraviolet, X-ray or gamma radiation, will cause the tube's macromolecules to split and lead to tubing deterioration.
Sources of heat and pressure spikes—Heat can come from various sources, including simple friction. And when it comes to pressure, it's important to consider operating conditions that may exceed the tubing's normal range.
Hidden chemical interactions—Acids and bases can trigger chemical reactions in a tube's polymer, causing its molecular structure to split and resulting in radial cracks.
Microbial damage—Microorganisms and biofilms, such as bacteria and fungus, can inflict indirect damage on tubing, especially PU tubes, in the form of metabolic products.
Mechanical damage—A common engineering mistake is to assume a tube can handle sharper corners than it can take, especially in confined areas.
Learn More in Our White Paper
Each type of pneumatic tubing has its different strengths and weaknesses, all which must be balanced with the tube's environmental and mechanical conditions. To learn more about how to select the right tubing for your application, download our white paper.