Why Use Cartesian Handling Systems?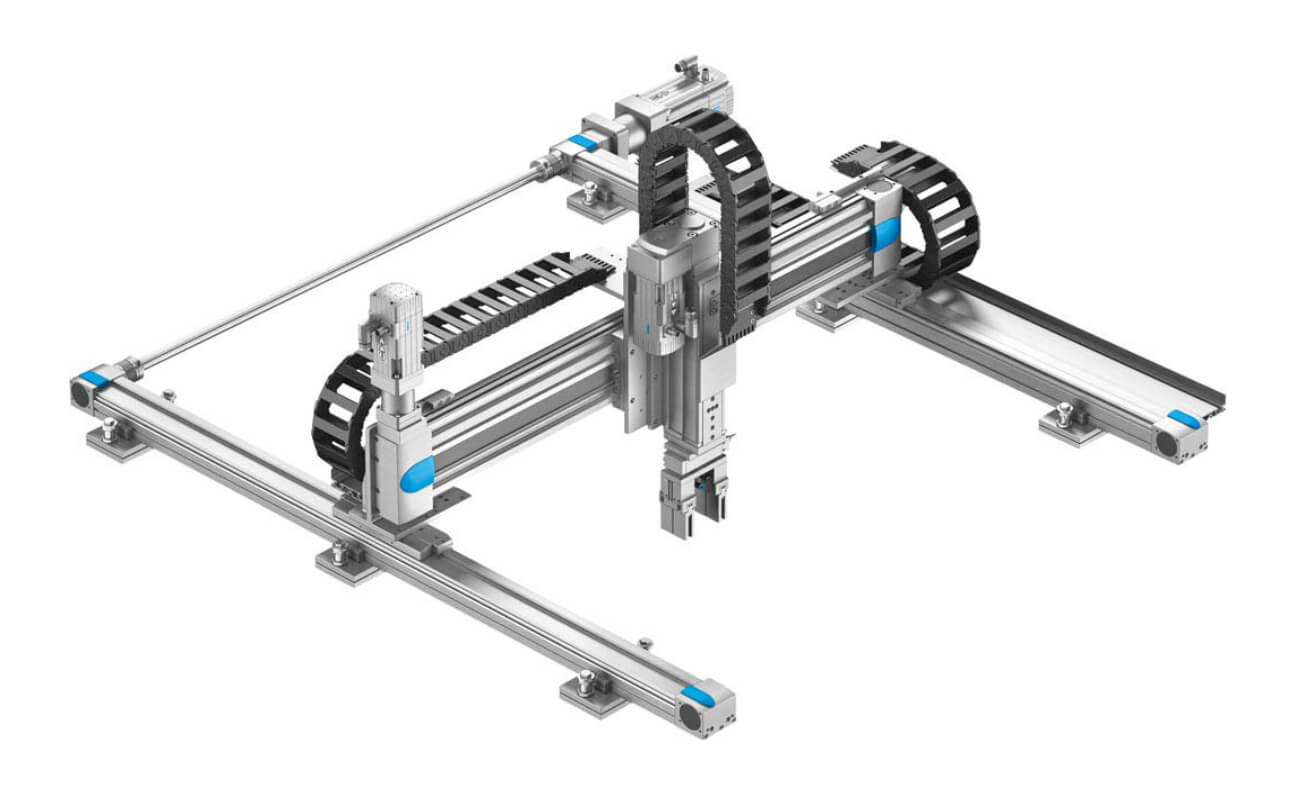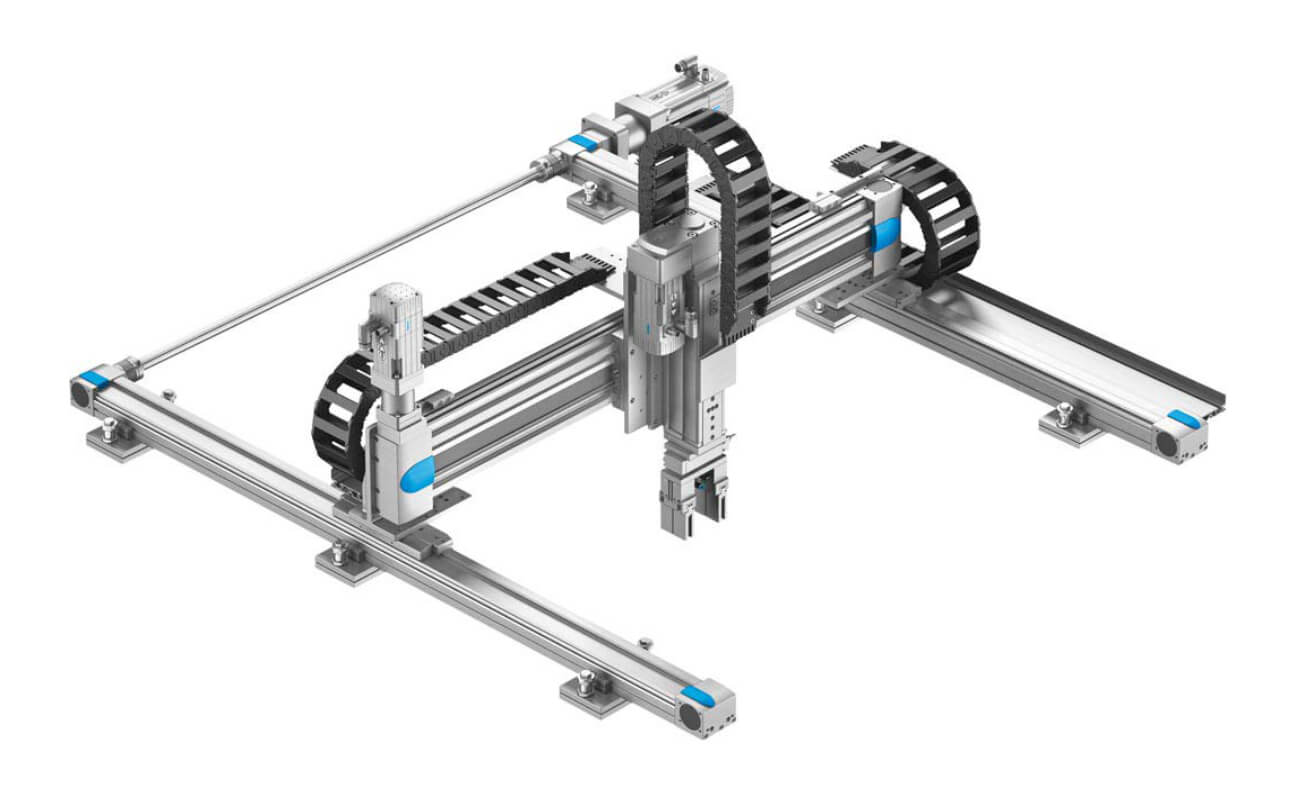 The trend in assembly and handling solutions is to utilize Cartesian handling systems, rather than conventional industrial robots with 4 to 6 axes. For one, conventional robots are too large-scale for many applications and typically offer more functions and degrees of freedom than are required. Cartesian handling systems are an economic, energy-efficient alternative, and you can easily adapt 2D and 3D systems to linear and rotational applications. Let's take a look at some of the key differences between both robotic systems:
Complex versus simple control systems. Cartesian handling systems and conventional robots with 4 to 6 axes have a large overlap in terms of flexibility and dynamic response, but they differ when it comes to their mechanical system. Depending on the application, Cartesian handling systems can be controlled using a simple PLC for point-to-point movements or a more complex robotic control system for path movement. Conventional robots, on the other hand, always require complex robotic control systems and programming.
Combination drive systems. Unlike conventional robots, Cartesian handling systems can accommodate different drive systems—including pneumatic, servo-pneumatic and electric drives. You can therefore select the right drive for each axis in order to optimize your application's efficiency, dynamic response and function.
Energy efficiency—especially in holding positions. If your application requires long dwell times in certain positions, all axes on conventional robots are subject to closed-loop control and must continuously compensate for weight force. Alternatively, only the vertical Z axis on Cartesian handling systems needs to apply force in order to hold the load against the force of gravity. Pneumatic drives don't consume energy in their holding phases and are therefore a good option for this kind of scenario.
To learn more about Cartesian handling systems, download our white paper.