Exploring The Benefits Of The Festo Motion Terminal VTEM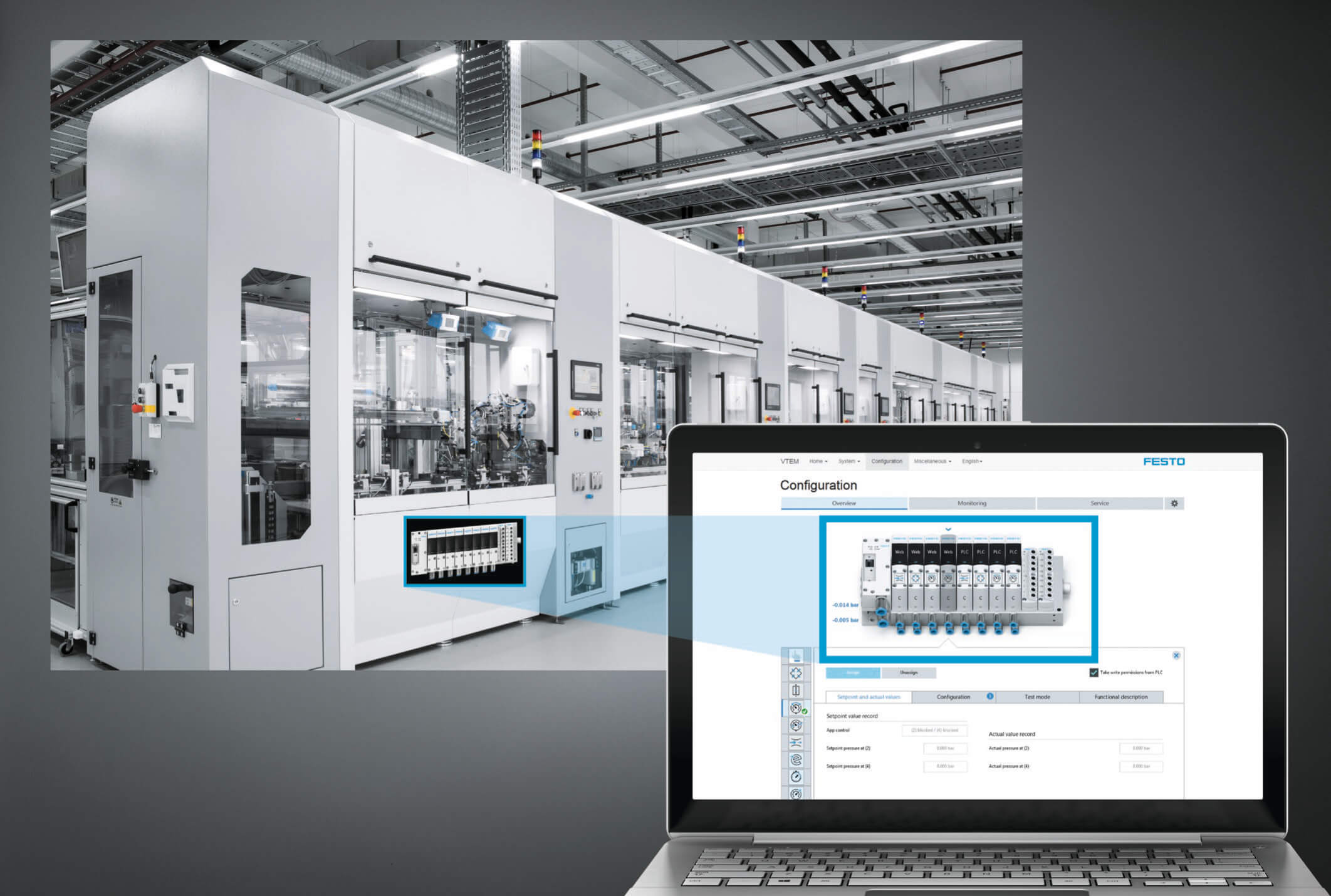 The Festo Motion Terminal VTEM, which we explored in a previous blog post, is one of the latest pneumatic technologies helping to make Industry 4.0 possible. Its combination of motion apps and new valve technology replaces over 50 individual components—from flow control valves to a wide range of directional control valves, proportional regulators and more. Let's take a closer look at some of the ways this new cyber-physical system (CPS) can benefit your value chain:
Reduce engineering costs during design and upgrades. Because pneumatic functions are linked to motion apps rather than mechanical hardware, you can reduce engineering expenses during your machine's design and development phase, which typically accounts for 25 to 30% of total costs. Because future modifications involve changes to software instead of hardware, follow-up costs are also reduced.
Improve productivity. With cyber-physical systems like the Festo Motion Terminal, you can easily change or modify pneumatic functions via the software—even during operation. Your system remains up and running, and you can easily obtain any new or improved functions through simple software updates. Keeping your system up-to-date also streamlines and simplifies all phases of its life cycle.
Eliminate time-consuming manual configurations. Coordinating individual process steps, such as setting the travel speeds of cylinders, is often a time-consuming process in conventional mechatronic systems. CPS solutions, on the other hand, don't have complex manual setting processes. With the Festo Motion Terminal, for example, you can define the travel speed of each cylinder and rule out tampering in just a few clicks—saving between 3 and 4 minutes of setting time per flow control valve.
Minimize mistakes with fewer components. The Festo Motion Terminal carries out the functions of other components—enabling you to reduce your number of parts and therefore risk of mistakes. One valve slice, for example, can replace up to 50 individual components, including shock absorbers, additional pressure sensors and more.
To learn more about the Festo Motion Terminal, download our white paper.