Exploring Our New DHPC, DHPL and HPPF Mechanical Grippers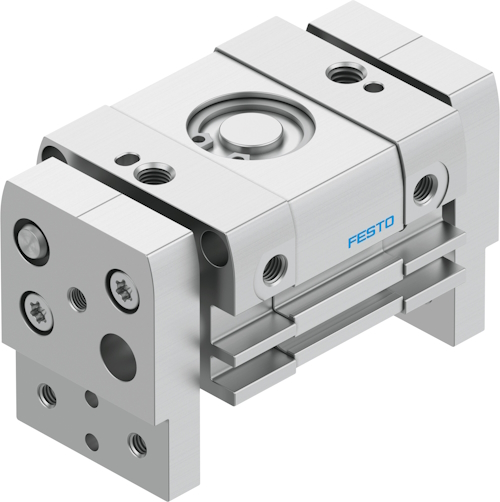 Gripper systems are essential for industrial robots, forming the critical connection between the workpiece and handling system. Therefore, as robots continue to develop, grippers follow suit, taking on more difficult operations and handling increasingly complex workpieces.
At Festo, we offer many grippers that cover a wide range of applications — and that list continues to grow. Here are the three latest mechanical grippers to join our extensive product lineup.
Compact Parallel, Angled and Radial Grippers
Perfect for electronics and small parts assembly applications, our new DHPC parallel gripper features ≤ 0.01 millimeter (mm) repetition accuracy, while its DHWC angle and DHRC radial variants offer ≤ 0.2 mm accuracy.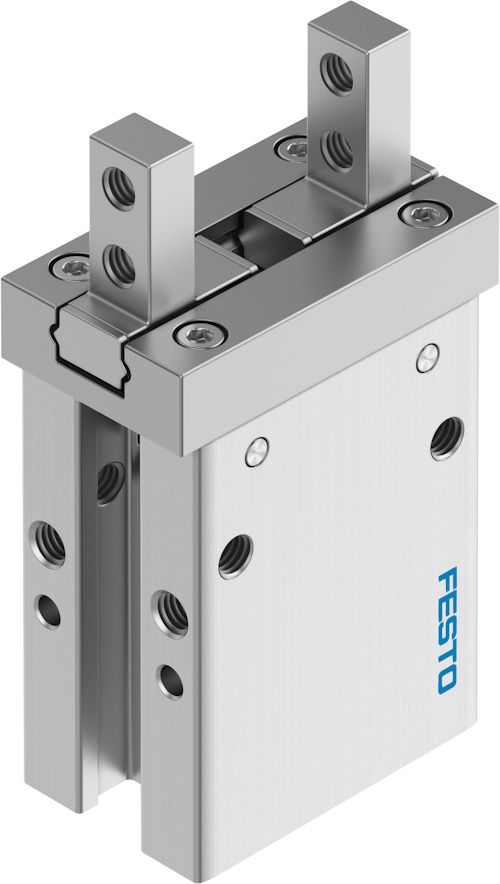 All three models are interchangeable with other competitive grippers on the market and offer the added benefits of a smaller size, higher grip force, long service life and improved precision. These grippers can accommodate shrinking machine footprints, providing a wide mounting latitude and both T- and C-slots for sensors.
Additional features of the DHPC, DHWC and DHRC include:
Two extra finger designs
Three air supply locations
Long stroke and dust cover units
Double- and single-acting options
Normally open and normally closed variants
Hardened gripper jaws to minimize wear and deformation
Light, Compact Long-Stroke Parallel Grippers
Our new DHPL long-stroke grippers are ideal for high-load and torque applications like stacking boxes, gripping plates and keeping bags open. Units offer a lighter weight, higher precision and less maintenance compared to other long-stroke grippers on the market.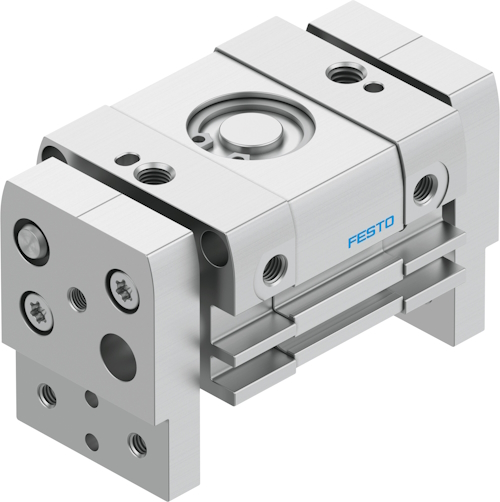 The DHPL features ≤ 0.03 mm repetition accuracy due to its three rugged guide rods and rack and pinion design. While these units are light and compact, they still deliver high load and torque; force ratings range from 40 to 750 N, while jaw stroke ranges from 20 to 200 mm.
Additional features include:
Jaw interfaces for additional fingers and brackets.
Adjustable pneumatic end-position cushioning (standard).
Positioning pinholes, ensuring precise replacement positioning.
Flat Parallel Grippers for Space-Constrained Applications
Our new HPPF is an innovative flat parallel gripper for space-constrained applications like small parts and electronics assembly. Units are also suitable for battery applications, thanks to their low copper, zinc and nickel content — less than 1%. Compact and lightweight, they can fit small machine footprints, offering weight options of 68 to 1,326 grams.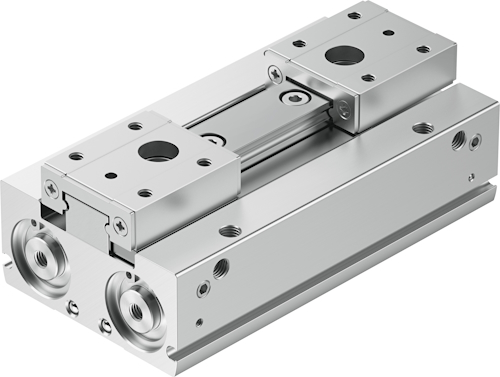 Twin piston rack and pinion motion and ball bearing guides give HPPF units high accuracy and long, maintenance-free service life. Units are also symmetrical, increasing their mounting flexibility. Machine builders can adjust their stroke, and there is an elastic cushioning option.
Additional features include:
Stroke: 8 to 80 mm.
Height: 19 to 41 mm.
Four sizes: 8, 12, 16 and 20.
High grip force: 60 to 377 N.
Accuracy: ≤ 0.03 to ≤ 0.06 mm.
C-slots on each side for sensors.
To learn more about our gripper lineup, visit our product page.