How Festo Components Play a Role in the Battle Against Antibiotic-Resistant Bacteria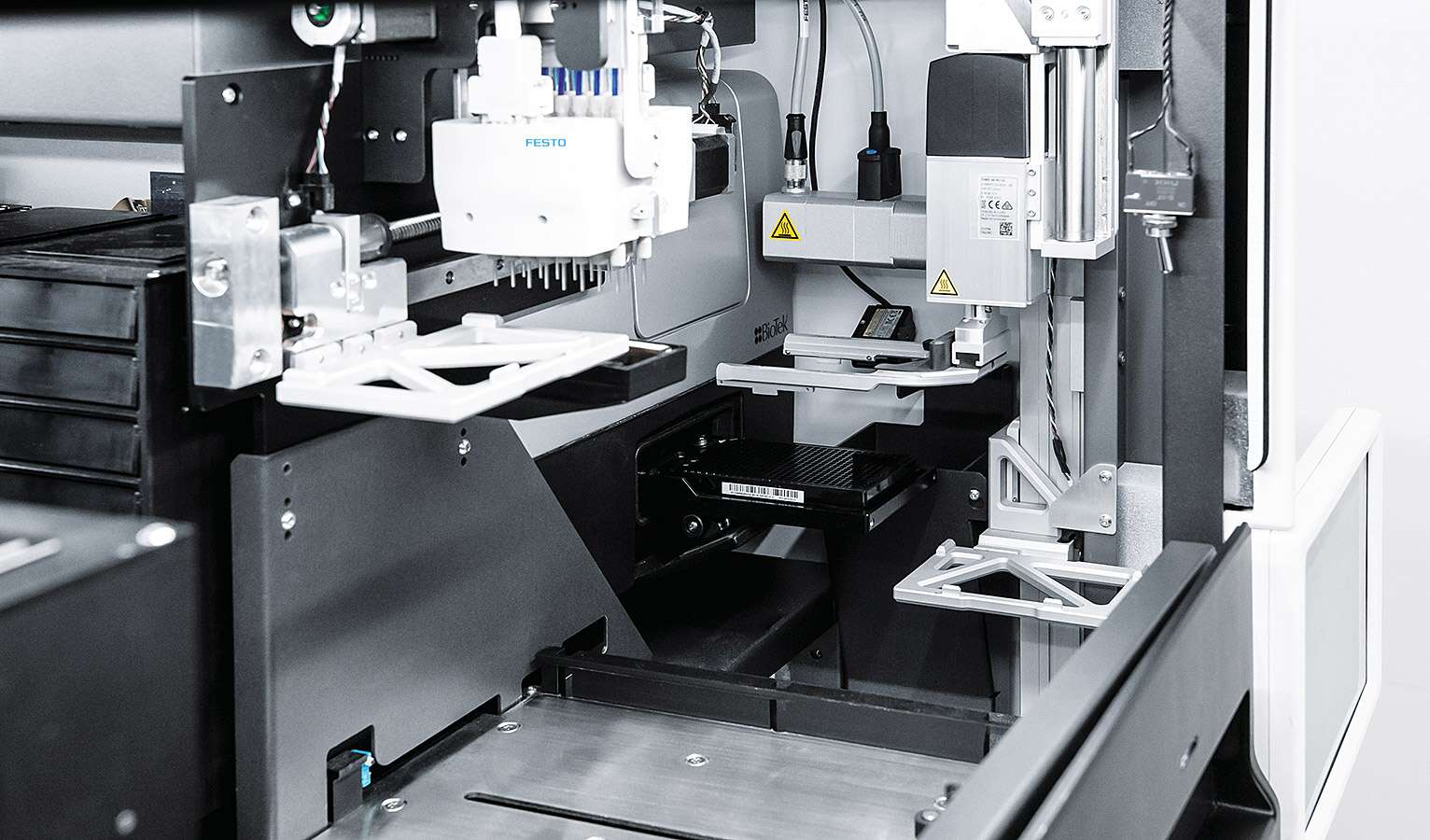 It usually takes two to four days for clinicians to prescribe the most effective antibiotic to patients with an infection. Now, a new diagnostic platform that includes Festo dosing heads and handling portals can find the right drug within just 24 hours. Not only does this new platform save lives, it's also an important technology in the battle against antibiotic-resistant bacteria.
The Need to Accelerate Diagnostic Tests
According to the U.S. Department of Health and Human Services, bacterial resistance to antibiotics is one of the world's deadliest health threats. One of the causes of this crisis is the overprescription of broad-spectrum antibiotics, which can be used to treat many infectious diseases. They are also useful when the particular infecting agent is unknown.
But there's a downside to these powerful antibiotics. Each time a doctor prescribes one, the bacteria has a new opportunity to evolve. Part of the issue lies in the fact that diagnostic tests to personalize antibiotics require three or more days to complete. Prescribing these therapies faster is an important step in the battle against antibiotic-resistant bacteria.
Up to 50 Antibiotics On the Test Bench
Now, a new technology by startup biotechnology company SeLux Diagnostics enables clinicians to direct personal antimicrobial therapies to patients within the first 24 hours. In fact, for 99 percent of cases, this time frame is only five hours. Thanks to this platform, which is called Next-Generation Phenotyping™ (NGP), physicians can prescribe treatments three to five days sooner, reducing hospital stays and de-escalating the cycle of antibiotic overuse and resistance.
On the NPG platform, the patient's blood plasma or other sample types containing the bacterium is mixed with different antibiotics. Utilizing 384-well microplates, the system tests both current and future drugs. It then sends the results to a database, and an algorithm checks each dilution of the antibiotic, analyzing which drug responds best at which dosage.
Festo Dosing Heads and Handling Portals
Several Festo dosing heads and handling portals are installed in the NGP platform. Using our VTOE and VTOI Series dosing heads, the system achieves precise dosing in the microliter range, improving throughput and guaranteeing system reliability and accuracy. In addition, our VAEM valve control module controls these dispensing heads with speed and precision. This device includes eight channels for actuating valves, achieves maximum precision through current control and features extremely fast valve actuation (0.2 microseconds).
The NPG platform also includes our EXCM-30 planar surface gantry, which moves and transfers the microplates containing patients' samples. As part of this system, our EHMD rotary gripper holds and rotates vials and also opens or closes lids. Due to their precise, compact nature, these grippers are ideal for handling small objects in lab automation applications and can open 15-microliter vials without difficulty.
To learn more about our role in the NPG system, please read our latest "Technology in 60 Seconds" article.