How to Make Efficient, Error-Free Process Adjustments — Part I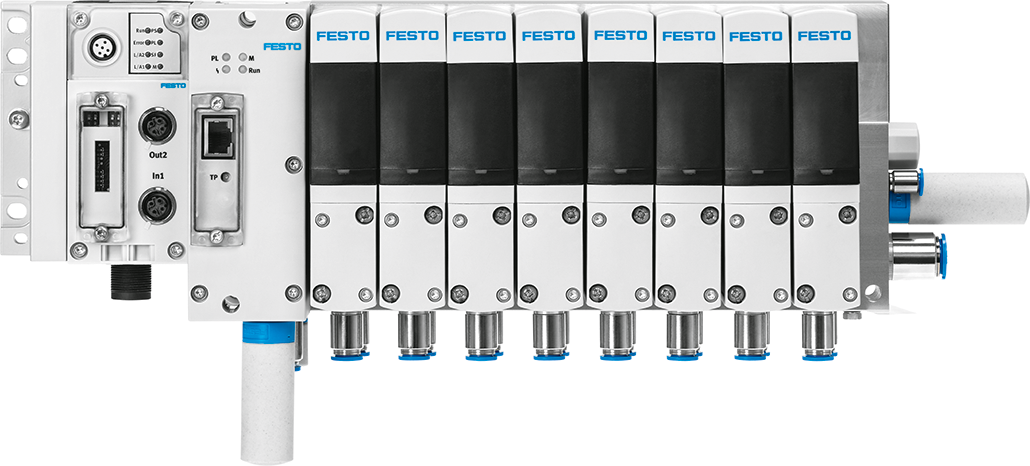 Modern automation systems increasingly need to adapt to various products in multiple sizes and configurations. And one result of this variability is having to make frequent process adjustments to flow, pressure, end-stop limits and machine speed, to name a few. All too often, however, this ongoing need to make process adjustments opens itself up to unwanted device tampering, which can easily cause a machine or process to spiral out of control.
Fortunately, there are ways to ensure all process adjustments are effective and correct. In this blog post, we're outlining the first two steps in a five-step process that you can follow to ensure error-free process adjustments of your pneumatic components.
Step 1. Eliminate Unnecessary Process Adjustments
Your first step is to eliminate process adjustments wherever you can. For example, you can weld or secure machines in place if they never have to change position. Other solutions involve the use of fixed-orifice flow controls, correctly sized products, modular valve manifolds and cylinders with self-adjusting cushioning capabilities:
Fixed-orifice flow controls. Embedding fixed-diameter orifices into valve manifolds will permanently set an actuator's speed, eliminating the need to make process adjustments.
Proper dimensioning. Using correctly sized components avoids having to use pressure regulators or flow controls to reduce actuator speed or force.
Modular valve manifolds. Modular manifolds with multiple valve sizes lets you easily optimize the size of the valve for each application, reducing the need for flow controls.
Self-adjusting features. Pneumatic cylinders with automatic, self-adjusting cushioning features ensure optimal performance without adjustment screws.
Step 2. Use Automation to Eliminate Human Error
Next, specify pressure regulators, actuators and other components with built-in automation capabilities to remove human error from the equation. For example, proportional pressure regulators like the VPPM automatically adjust the output pressure via a 0–10 volt or 4–20 mA signal from the PLC. Thanks to its two-stage circuit and multi-sensor control, this device provides precise, reliable pressure regulation. You can also preset parameters like pressure, piston speed and rotational speed with the push of a button — no technical specialists required.
In addition, look for "cyber-physical systems" like the Festo Motion Terminal VTEM. By combining pneumatics and electronics in a single package, the VTEM functions as the world's first app-controlled valve, enabling you to digitally define, control and analyze valve function, flow rate, pressure and other process parameters:
Air flow control. The VTEM removes separate flow control valves on the actuator, allowing you to set tamper-proof travel speeds at the push of a button.
Pressure levels. With the option to input pressure levels, the VTEM saves energy. Simply select the movements and set the pressure to the level of your choice.
Leakage diagnostics. With separate diagnostic cycles and defined threshold values, the VTEM lets you detect and localize leaks, minimizing your downtime.
To learn more about reducing error-prone or inefficient process adjustments, download our white paper.