Save Valuable Design Time With Online Engineering Tools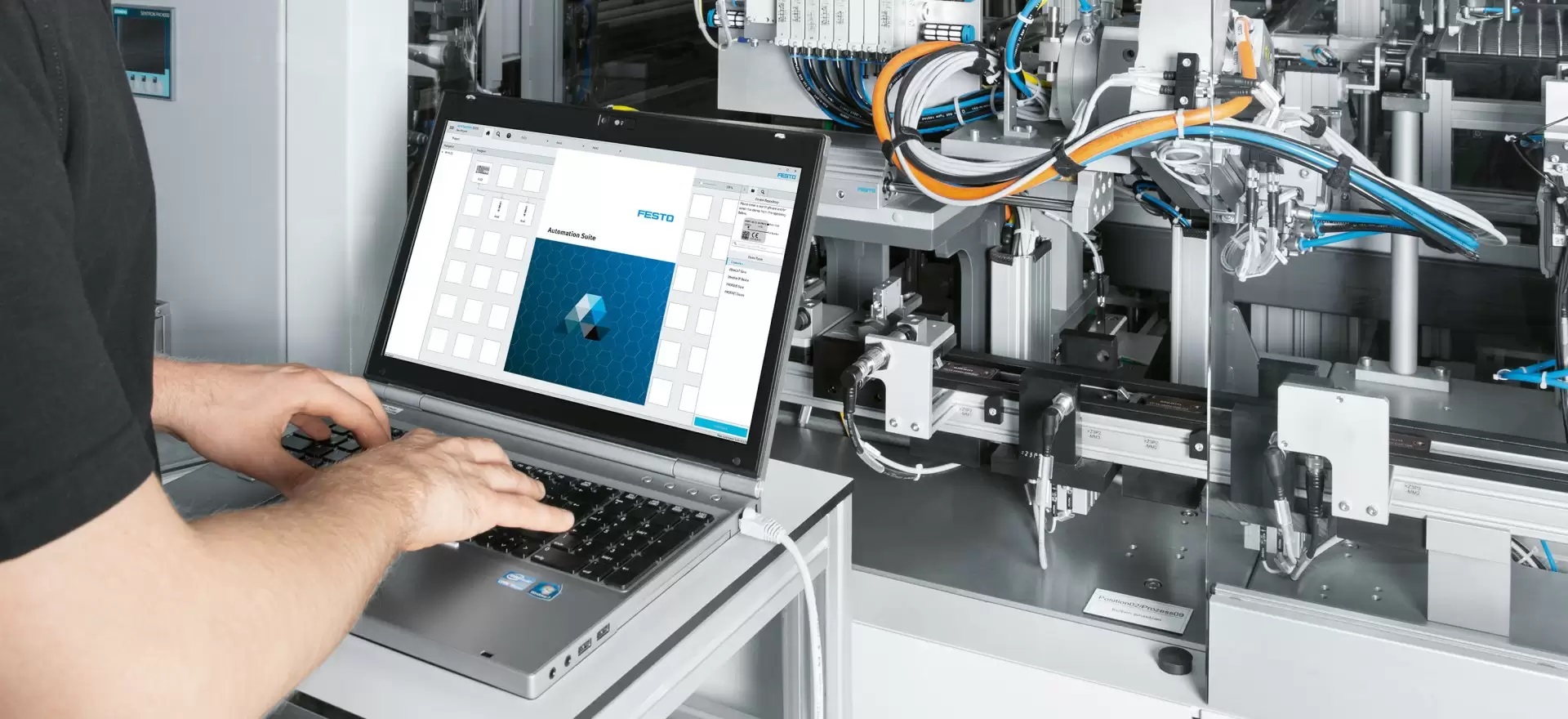 Online engineering tools make it easy to design industrial automation systems regardless of your level of technical expertise. These tools facilitate various aspects of the product design process, enabling you to select and configure components and systems, generate required documentation, perform calculations and more, saving you time, improving maintenance capabilities and reducing your time to market.
Here's a quick rundown of three popular online tools — the Quick Search Plus, Festo Automation Suite and Festo Maintenance Tool (FMT) — that streamline the commissioning, maintenance and product selection processes for our valves and actuators.
Quick Search Plus
Facilitating the product selection process, our Quick Search Plus Application lets you access the complete Festo online catalog so you can find the right product quickly and easily. Here are some of the things you can do:
Find the right products easily with built-in type code searches.
Select multiple products and compare data.
Connect to engineering tools and the Festo online shop.
Add products to your basket or create your own parts list to export.
Connect to part selection and dimensioning tools.
Easily search for compatible accessories and spare parts.
Festo Automation Suite
The Festo Automation Suite offers a single software platform for parameterizing, programming and maintaining a complete drive system — from the mechanical components to the controller. Because the software already contains the functionalities of each Festo component, you can use this tool to commission your system quickly and efficiently. You can also customize your experience using various plug-ins and extensions. In addition, the Festo Automation Suite:
Has only five steps to execute a complete drive system.
Simplifies integration into the control program.
Offers an optional CODESYS extension.
The Festo Maintenance Tool
The CPX-FMT is a helpful online tool for commissioning, configuring and diagnosing Festo CPX valve terminals. If you use industrial Ethernet fieldbuses — such as Ethernet/IP, PROFINET or Modbus TCP — this maintenance tool can communicate directly with the CPX terminal. If you use classic fieldbuses, on the other hand, the CPX-FMT software can connect to the CPX terminal via a simple USB adapter.
Additional features of the CPX-FMT include the following:
An intuitive, fast and safe user interface.
Error-free documentation at the push of a button.
Complete mechatronic representation of configured products, such as the CPX, VTSA and MPA valve terminals.
Meets standards IEC 61355, IEC 81346 and ISO 1219.
The Quick Search Plus, Festo Automation Suite and CPX-FMT are just three examples of the online tools we offer for our pneumatic and electric systems. We also provide digital tools for gripper selection, vacuum sizing, 3D computer-aided design (CAD) configuration, electric motion sizing and much more.
Visit our webpage for more information.